Inside:
Reflection: Water is a Blessing We can Bless - World Water Day
Speaking out in Maryland
One Water Partnership Spiritually Led Nature Walks in the Jones Falls
Vacation Bible School Program on Water - Prince George's County
Project Clean Stream
29th Annual Potomac River Watershed Cleanup
Celebrating Where We Pray and Play
Baltimore's Clean Drain Campaign
Exploration Charters in Upper Bay
Spring Plantings Available for Prince George's County congregations
Plant Trees to Celebrate Earth Day
Trees for Sacred Places in Howard County and the Eastern Shore
People's Climate March
Chesapeake Bay Trust Grants for Gaithersburg
Upcoming Events
Volunteer & In-Kind Needs
---
Water is a Blessing - Water is Life:  World Water Day
There's a growing worldwide movement of deeper awareness that water is precious, sacred, and...threatened. In spite of the fact that the earth appears as the "blue planet" with abundant water, all the water presently on the planet is all that earth has ever had.  No new water is produced, and of that limited supply, only 1% of it is actually available for human use (drinking and everything else we use water for). That means the same water that we have now is the same water that existed when Muhammed (pbuh) lived, when the Buddha lived, when Jesus lived, and yes, even when the dinosaurs lived. We may be drinking some of the same water they drank!
Water is a blessing that we can easily take for granted. Over a billion people worldwide have no access to clean water.   March 22is World Water Day, an opportunity to offer prayers of gratitude for all that water provides and pray for the health of water for those who have little access. You are invited to join others worldwide in prayers of thanksgiving for the blessing of water on World Water Day. 
As we are blessed by water, we can be a blessing to the waters through our actions. Care of the water, the source of life (see this short video) is a worldwide responsibility and our faith calls us to care for waters in our own watershed, our portion of the precious 1%. Reducing waste of water as well as sources of pollution, like Styrofoam (see IPC's Foam Ban action page), and stormwater runoff are ways that we are blessing the water with our care. And most recently Governor Hogan's endorsement of a ban on fracking in Maryland also takes a stand for preserving the health of waters for future generations. Learn more about the proposed statewide ban on fracking along with other ways to take action to protect sacred waters on our advocacy webpage. (See actions below.)
The annual United Nations World Water Day website states: Do what you can, do it with others, and do it with passion. IPC's mission is to inspire and equip people of faith to Care for Sacred Waters. Patuxent Riverkeeper, Fred Tutman encourages us to "forge a spiritual connection with your local water body." When you care for sacred waters in your local watershed, are part of a global movement - blessing the waters with your passion for loving action!
---
Speaking out in Maryland
This week, our priorities are: (A complete list of actions, phone scripts, and contact numbers can be downloaded here.)
Forest Conservation Act Amendments

 - This bill has evolved, and is now a call for a study over the summer to develop more detailed information on the status of forest canopy in Maryland and how to address losses. The study/task force bill has passed the Senate, so calls are needed to House Chairman Kumar Barve to support this bill.

Ban on Fracking

 - Gov. Hogan signaled his support of a statewide fracking ban. It has already passed the House, so calls are needed to state Senators

Keep Antibiotics Working

 - This bill really needs to pass the Senate today, March 20th. Urgent calls are needed to your Senators, but specifically 

Sen. Astle - District 30 - Annapolis
Sen. Benson - District 24 - Prince George's County
Sen. Currie - District 25 - Prince George's County
Sen. Zirkin - District 11 - North Baltimore
Sen. Klausmeier - District 8 - Baltimore County
Sen. Miller - Senate President

Ban on Foam Food Packaging

 - This strategy is quickly shifting. There is talk that this may turn into a study/task force bill. Please continue to contact your state senators and delegates to support this bill. 
If you would like to sign up for our weekly action alerts, please click on our volunteer signup page and select "Advocacy Work".  
---
This Weekend - One Water Partnership-Spiritually Led Nature Walks in the Jones Falls Begin!
To kick start our One Water Partnership initiative IPC, along with our partners, will led spiritually led nature walks in the Jones Falls. The first walk will be held on 
Sat. March 25th at 10AM
 and then again on 
Sunday, March 26th at 2PM
. To see the details about where to park, the hike routes and to pre-register check out our web page 
HERE
. 
Click HERE
 for a promotional flyer that you can share. 
CLICK HERE
 for a full detailed brochure about the program. To find out if your congregation is in the Jones Falls or for more information email 
Bonnie Sorak
 or call her at 
443-799-0349
. 
---
Prince George's County Alternative Compliance Program (ACP)

Sign up NOW for our April 4th ACP Workshop! Prince George's County congregations can learn how to save money through the Alternative Compliance Program Options 2 & 3. Sign-up HERE for either the April 4thworkshop or the final workshop on May 10th. Download and share the flyer HERE. Offered by IPC and our partner the Alliance for the Chesapeake Bay.
---
Congratulations to our Vacation Bible School/Sunday School Training Participants in Prince George's County


Still two openings available! Join members of these congregations (photos of training held 3/18) who are excited about teaching others to become "God's Water Heroes" using IPC's Vacation Bible School program: St. Stephen's Baptist Church, Mt. Ennon Baptist Church, Fort Washington Baptist Church, Walker Mill Baptist Church, Jerusalem AME, Richie Baptist Church, Union Bethel AME, and First Baptist Church of North Brentwood.  And we are grateful that Mt. Ennon Baptist Church has graciously agreed to host the Training sessions.

A FREE training and curriculum for a Vacation Bible School (VBS) or Sunday School program will be offered to churches in Prince George's County, through a grant provided by Chesapeake Bay Trust and the Prince George's County Department of Environment! Our program offers, for free:
- water-themed curriculum for 5 separate sessions with materials training for your lead teachers, including a boat ride on the Anacostia for an in-depth experience of the content you'll be teaching 
- pre-printed banner to hang outside and advertise your program
- one-on-one support for your team to help you succeed in putting on the program for your youth
---
Project Clean Stream

Join the largest annual volunteer cleanup event in the Chesapeake Bay region! Every spring, tens of thousands of volunteers come together to clean up local streams and neighborhoods as part of the Alliance for Chesapeake Bay's Project Clean Stream. Cleanups take place across the entire Chesapeake watershed, in all 6 Bay states and DC. Cleanups will take place all spring, from March 1 to June 9. If you would like to register a cleanup or volunteer at one, please click HERE to visit their website.
---
29th Annual Potomac River Watershed Cleanup
The 29th Annual Potomac River Watershed Cleanup will be held Saturday, April 8, 2017. It is the largest regional event of its kind, covering four states of the Potomac watershed (Maryland, Virginia, West Virginia and Pennsylvania) and the District of Columbia, and brings together hundreds of community organizations. The first Potomac Watershed Cleanup took place in 1989 and was inspired by students on a field study at the Alice Ferguson Foundation, who noticed trash along the Potomac River and asked what could be done about it. Over nearly three decades later, more than 145,000 volunteers have removed more than 7 million pounds of trash - the equivalent weight of 250 school buses! Can't make the 8th? There is still so much you can do!
VOLUNTEER by picking up trash! If you can't make the cleanup on the 8th, the Alice Ferguson Foundation will be hosting a cleanup event on every Saturday and Sunday (plus some weekdays) during the month of April. Click HERE to see the list of volunteer opportunities.
LEAD a cleanup in your community! Register online and invite friends, family, and coworkers. We will provide you with supplies and logistics.
Last year 9,465 volunteers removed more than 300,000 pounds of trash from the watershed. Can we count on you this year? Learn more HERE or call Hannah at 202-417-3524.
---
Celebrating Where We Pray and Play
God's great creation is made for each of us. We can learn about our creator while we enjoy healthy recreation and the beauty of the outdoors--especially in our nation's national parks and public lands. From neighborhood parks to national parks and monuments, there are numerous opportunities to get outside and enjoy God's creation.
This spring, to celebrate our national parks and public lands, the National Religious Partnership for the Environment (NRPE) is challenging the religious community to conduct 100 sermons and prayers for our public lands. Sermons and prayers can be short or long, held indoors or out, delivered to an audience of adults or children but should focus on protecting our national parks and public lands. 

Sign up by May 15, 2017. Additional information and resources can be found on their website.
---
Pledge Drive Now OPEN! Baltimore City Residents Take Your Pledge Between March 16th and April 16th Baltimore's Clean Drain Campaign: Prevent Clogged Pipes and Help the Hungry
Here is a way for Baltimore City residents and congregations to help protect Creation AND help the less fortunate. All it takes is a couple of clicks on your phone or computer - - and the resolve to dispose of your fats, oils and grease (and wet wipes) into the trash instead of down the drain. IPC will be attending services with our friends at St. Vincent DePaul's Catholic Church, Knox Presbyterian Church, New Pleasant Grove Missionary Baptist Church, Rehobeth Church and Ministries and Zion Baptist Church to get the word out. Click HERE for DPW's press release. Baltimore City residents can take the pledge and help spread the message too. Click HERE to link to the website to take the pledge and to learn more. You will get to designate which food pantry you would like a donation to be made to at no cost to you (thanks to our generous sponsors). Click HERE for a downloadable flyer that you can share or print out and bring to your church, work or school. Click HERE for sample church bulletin announcement and pulpit message. Click HERE for sample Facebook posts or follow #CleanDrainCampaign on Twitter so that you can let people know how they can help too.  Please feel free to contact Bonnie Sorak or 443-799-0349 if you have any questions. 
---
Exploration Charters in Upper Bay
Want to take your faith group out on the water to get up close and personal with God's Creation and see firsthand how faithful stewards can better protect it? Coastal Anthology, a boat tour/guide outfit in the Susquehanna/Upper Bay area, 
is offering up to 4 cost-free
, 4-hour, on-the-water exploration charters for faith groups of 6 or less. IPC can provide discussion questions that your group can take with you. After those 4 slots for free charters are filled, up to 6 additional faith groups can request a tour at a negotiated price. The standard price is $60 per hour for a 4-hour tour. Non-faith based groups can request boat tours at the standard rate. Contact IPC at 
[email protected]
 to request one of the open slots. A description of Coastal Anthology charters can be 
found HERE.
---
FREE Trees and Program Available for Prince George's County Congregations 
Would you like to beautify your grounds and leave a legacy to future generations of your faith community? Want to save money on your stormwater fee charged by the County?  Wish to engage youth and adults in a community building activity that expresses your care for God's Creation?  Does your congregation have room for 30 trees?  Are you excited to hear about this free program, Trees for Sacred Places, that offers all of these benefits along with a spiritual workshop offering your faith tradition's teachings on stewardship of the earth and waters?  

We are still looking for several congregations, retreat centers or religious schools located in Prince Georges's County. You can learn more about the program on our webpage HERE. 

Interested? Contact Bonnie Sorak.
View and download Prince George's Flyer HERE.
---
Plant Trees to Celebrate Earth Day!

IPC, the Baltimore Presbytery and Blue Water Baltimore will be working together on a tree planting at Knox Presbyterian Church on Sat. April 22nd beginning at 9:30AM. All are welcome to come help increase the tree canopy and beautify the neighborhood. 

Lunch is provided so PLEASE RSVP. Click HERE to view the flyer.
---
Do you live in Howard County or on the Eastern Shore? We're coming to you!
Building on our success working with congregations in Montgomery and Prince George's counties, IPC and the Alliance for the Chesapeake will be expanding the Trees for Sacred Places Project into Howard County and the Eastern Shore.  Interested in learning more? Please contact Anna Awimbo.
---
People's Climate March

Looking to take a bus to the People's Climate March in Washington, DC on Saturday, April 29th? Have a group from your congregation that would like to travel together? Our friends at Interfaith Power and Light and the Maryland Chapter of the Sierra Club are coordinating buses from different Baltimore locations. To find one close to you click HERE.
---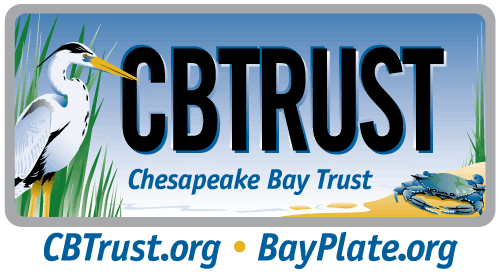 The Chesapeake Bay Trust is currently accepting applications for their Capacity Building Initiative grants in Gaithersburg. The purpose of these grants is to build regional networks of diverse conservation and civic organizations working to improve local environmental and community health conditions in priority landscapes.  To get more information and apply click HERE.
---
 Upcoming Events and Volunteer Opportunities 
---
Volunteer and In-Kind Needs
Do you have extra 1-inch 3-ring binders at home or the office? We are looking for binders that have a slot on the front cover to slide a cover page in. 
Do you like photography? Vidoegraphy? We are always looking for help taking photos at our events, and putting them together in slide shows.  
Are you willing to make 5-10 phone calls each week for us to help us follow up with engaged congregations? 
Are you willing to help us coordinate volunteers? We can use your help!
We could use colored pocket folders (blue, green, yellow or orange - to match our logo colors)
Thank you!