Inside:
Reflection: At the Same Table
Maryland Legislative Update
Clean Drain Campaign - Putting Food on the Table of the Hungry and Preserving Clean Water-Food Pantries Register for Donations
NEW! Prince George's County Alternative Compliance Program Workshops & Consulting to Help Congregations Save Money
Vacation Bible School Program on Water - Prince George's County
Opportunities in Charles County and Gaithersburg
Confronting the Climate Crisis: Tu BiSh'vat Service, Dinner, and Discussion
Get Ready for Spring Plantings!
IPC Expanding Into Howard County and the Eastern Shore
Upcoming Events
Volunteer & In-Kind Needs
---
Reflection: At the Same Table

One thing IPC prides itself on is that our audience includes people from the full political spectrum. This is intentional, and takes patience and discipline. IPC works carefully to craft our language, develop our programs, and articulate our stances on policy. Careless alienation of groups of people will result in only having half of us at the table working on clean water issues, but we know that we need EVERYONE to try to work together if we are going to succeed.
One of IPC's strongest assets is our Board of Trustees – and I can gladly say that IPC's Board is a diverse mix of people with varying views on politics and religion. What brings all of our Board members together is a unified vision to conserve, protect and restore clean water for all. And, that is the true power of IPC.
So, it is with great enthusiasm that I introduce our two newest Board members, Albert Todd and McKay Jenkins. Both of them bring extensive experience in the ecological arena. Al Todd's career spans years as a hydrologist, forester, seasoned federal agency director and Executive Director of Alliance for the Chesapeake Bay. Dr. Jenkins is a professor of English-Journalism-Environmental Humanities at the University of Delaware, a former environmental journalist, and author of many books including Food Fight: GMOs and the Future of the American Diet, which was just released last month (Avery, 2017).
Al, McKay and all of our Board members have a singular mission in mind: to inspire, educate, and support people of faith to take action and advocate for clean water in the Chesapeake.
"I've been writing books about the human relationship with the natural world for 30 years, and teaching university courses in Contemplative Ecology and the Environmental Humanities for 25 years. Much of this work includes research in natural history and the sciences but also in cultural practices, especially history, politics, and spiritual traditions of all kinds. The work being done by IPC — nurturing a deeper engagement with our world, and enlisting faith communities to help with the restoration it so desperately needs — is an exemplary extension of what I consider my life's work." –McKay Jenkins
"Since I attended the first Earth Day in 1970, I have been connected to the work of protecting and restoring the environment. Anyone who loves nature, religious or not, knows the feeling of connection with the natural world that goes beyond the physical place we are in. I am delighted to be a part of IPC and to take part in furthering its mission of forming faithful stewards and caring for sacred waters. I firmly believe that to be successful in restoring and sustaining the Chesapeake Bay and its watershed, we must engage all segments of society, working through broad and diverse communities of faith." –Al Todd
All of us – you, our faithful reader included, – will only succeed in restoring clean water for all by acting together with a meaningful desire to be inclusive of all people, regardless of religion, race, or ideology. At a time when our country is so dangerously divided with hurtful rhetoric, we are hopeful that Interfaith Partners for the Chesapeake can bring people together from differing political perspectives with a shared fundamental desire for clean water. May we all sit at the same table of our shared watershed.
---
Maryland Legislative Update

Thank your to everyone who came out for the Environmental Legislative Summit and the the Advocacy Briefing Webinar. We had great turnouts at both events and many have told us they learned a lot about bills coming up this session in the Maryland legislature. To learn about some of the bills, you can click on our Advocacy page. We have lots of tools on there to help you take action, a few are highlighted below:
Want to collect signatures from fellow congregants on a letter supporting the Ban on Styrofoam? Use this template HERE!
Want to sign a petition supporting restrictions on Antibiotics - click HERE!
Want to participate in a march and rally to support a ban on Fracking on 

March 2nd

? Sign up HERE!
Check back to our Advocacy page often for updates and new tools or resources. 
---
Feeding the Hungry - Protecting Clean Water


IPC is working with the Baltimore City Department of Public Works on a pilot program called the Clean Drain Campaign. Currently the campaign is open for Baltimore City Food Pantries to register to receive a financial donation that will be based on the number of people pledging to dispose of their fats, oils and grease in the garbage as opposed to pouring them down the drown. Keep an eye out for a future newsletter with information on how congregations can participate in the pledge drive. For now, if you know of a food pantry that would like to take part and receive a donation 
click HERE
 for more details.
---
Prince George's County Congregations Come Learn How to Save Money through Alternative Compliance Program Options 2 & 3


IPC and our partner the Alliance for the Chesapeake Bay will be offering FREE workshops AND additional consulting support to help congregations navigate Options 2 & 3 of Prince George's County's Alternative Compliance Program. Sign-up HERE for one of the workshops offered on March 4th, April 4th and May 10th. Download and share the flyer HERE.
---
Hurry to Sign Up - Only 6 spots left in our Vacation Bible School/Sunday School Program in Prince George's County


Thanks to Fort Washington Baptist Church, Walker Mill Baptist Church, Jerusalem AME and Richie Baptist Church that have already signed up!  And we are grateful that Mt. Ennon Baptist Church has graciously agreed to host the Training sessions.

A FREE training and curriculum for a Vacation Bible School (VBS) or SundaySchool program will be offered to churches in Prince George's County, through a grant provided by Chesapeake Bay Trust and the Prince George's County Department of Environment! Our program offers, for free:
water-themed curriculum for 5 separate activities with materials
training for your lead teachers, including a boat ride on the Anacostia for an in-depth experience of the content you'll be teaching
pre-printed banner to hang outside and advertise your program
one-on-one support for your team to help you succeed in putting on the program for your youth
participating congregations will receive a 25% discount off their Clean Water Fee since this satisfies the educational requirement 
Click HERE to register for the workshops
 Email 
[email protected]
 to reserve your spot today!
---
Charles County and Gaithersburg Opportunities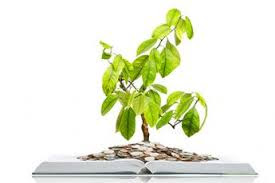 Is your congregation located in Charles County or City of Gaitherburg? There are grant opportunities open in both of these jurisdictions for projects such as tree plantings or rain garden installations. If you think your congregation would be interested in planting trees, installing a rain garden, installing a cistern, or doing education/outreach to the surrounding neighborhood, and you'd like to take advantage of these grant funds, please contact us. 
We will be putting together an application for these projects and can include your congregation in the request.
 Email our Program Manager Anna Awimbo at 
[email protected]
. 
---
Tu BiSh'vat Service, Dinner, and Discussion 
What should we do to respond to climate change? It is more important than ever for Jews to speak loudly and clearly in our sacred role as stewards of God's Creation.
Temple Sinai, Washington, DC, is hosintg a special Tu BiSh'vat service on Friday, February 10 at 6:30 PM. The service will feature Rabbi Jonah Dov Pesner, director of the Religious Action Center of Reform Judaism (RAC) and Senior Vice-President of the Union for Reform Judaism. Services will be followed by a creative vegetarian feast featuring food from Chaia and Shemali's and a discussion led by Rabbi Pesner. Find out what you can do to protect our planet for future generations!
Tickets for the dinner are available HERE. Email Regina Ziegler at [email protected] if you have questions.
---
Free Trees Available for Prince George's County Congregations 
Would you like to beautify your grounds and leave a legacy to future generations of your faith community? Want to save money on your stormwater fee charged by the County?  Wish to engage youth and adults in a community building activity that expresses your care for God's Creation?  Does your congregation have room for 30 trees?  Are you excited to hear about this free program, Trees for Sacred Places, that offers all of these benefits along with a spiritual workshop offering your faith tradition's teachings on stewardship of the earth and waters?  

We are still looking for several congregations, retreat centers or religious schools located in Prince Georges's County.   You can learn more about the program on our webpage HERE. 

Interested? Contact Bonnie Sorak at [email protected].
View and download Prince George's Flyer HERE.
---
Do you live in Howard County or on the Eastern Shore? We're coming to you!
Building on our success working with congregations in Montgomery and Prince George's counties, IPC and the Alliance for the Chesapeake will be expanding the Trees for Sacred Places Project into Howard County and the Eastern Shore.  Interested in learning more? Email [email protected]
---
Upcoming Events and Volunteer Opportunities
February 8

 Foam Ban Lobby Day! Talk to your legislator about banning styrofoam in Maryland. Need help setting up a meeting? RSVP HERE and we'll help you!
Febuary 10 Confronting the Climate Crisis: Tu BiSh'vat Service, Dinner, and Discussion. 

6:30PM

. Temple Sinai, Washington, DC. Click HERE for tickets or email Regina Ziegler 

[email protected]

 for more info.

February 12

 - Home Energy Workshop sponsored by Columbia Jewish Congregation 

9:15AM

at Oakland Mills High School. Click HERE for details.

February 13

 - Lobby Night  for Fracking Ban for these counties: Anne Arundel, Baltimore County/Baltimore City, Calvert, Cecil, Charles, Caroline, Dorchester, Harford, Howard, Kent, Montgomery, Prince George's, Queen Anne's, Saint Mary, Somerset, Talbot, Wicomico, and Worcester. Click HERE to RSVP

February 17

 Movie Nights at Cedar Lane UU Church presents "Wasteland". 

6:30PM

 light supper, 

7PM

 movie & discussion. Please bring a dish to share or make a small donation. Text Chris Graham 301-717-4204 for more info.

February 19

 Earth Forum of Howard County presents "Climate Resilience Techniques". 

2PM

First Presbyterian Church of Howard County 410-730-3545 for more info.

February 24

 Climate Stewards of Greater Annapolis present Groundswell Rising: Protecting Our Children's Air and Water at 

7PM

, Annapolis Friends Meeting House, 351 Dubois Rd, Annapolis, MD 21401.  Discussion with three residents of Pennsylvania who have experienced the harmful effects of fracking activities in their homes and communities will follow the film.  The event is free and open to public.

February 25

 Watershed Stewards Academy hosts 6th annual conference "Spring into Action" 830AM - 

4PM

, Lindale Middle School. For more info or to register click HERE.
March 1 5PM Deadline for Baltimore City congregations & organizations to submit applications for CAMP grants. The application may be found by clicking HERE.

March 2

 Lobby Day for Fracking Ban for these counties: Carroll, Frederick, Washington, Allegany and Garrett County residents. Click HERE to RSVP.

March 2

 Rally and March to Ban Fracking in Maryland, at the Annapolis Statehouse. Click HERE to RSVP.
March 4  8 AM to 3 PM 37th Annual Social Ministry Convocation Baltimore Catholic Archdiocese. Volunteers needed to staff IPC table. If you can help out for an hour or two please contact Bonnie Sorak at 

[email protected]

 or 443-799-0349. 
---
Volunteer and In-Kind Needs
Do you like photography

? 

Vidoegraphy

? We are always looking for help taking photos at our events, and putting them together in slide shows. This is a good way to inspire other people and show them the work that is taking place across Maryland.  

Are you willing to make 5-10 phone calls each week for us to help us follow up with engaged congregations? 
Do you have skills in financial review? IPC is looking for probono support for an internal financial review. Call Jodi Rose at 410-609-6852 if you can help. 
Thank you!